About Eileen Burns
"Every child and adult deserves to have the tools to live a happy, calm and content life"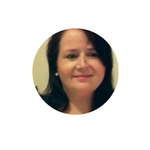 Hi, I am Eileen Burns, owner of Stress Coach Training.
A Stress Management Expert, Healer, Coach, Therapist and a highly sensitive person. Who has spent the last 25 years studying holistic wellbeing and 18 of those years self-employed as a coach and therapist. Teaching clients and students of all ages how to let go of anxiety and stress.
It doesn't matter what life challenges you or your child is facing. With the right approach, the right tools we all can access our own inner calm and strength.
My own life hasn't been easy at the age of 19 I started suffering very chronic and disabling health challenges that impacted my health, stamina and mobility dramatically. Despite being mostly house and bedbound for a large part of my twenties. I began creating a career and life around my limitations.
More recently I developed a more serious form of noise, light and sensory sensitivity which means I am mostly housebound. Now this has gave me even more greater insight to what children with extreme noise and sensory challenges experience.
So even though I can no longer go out and teach and train outside. I am so fortunate to be able to provide online programs, downloads and one to one sessions.
I have the expertise, experience and skills to provide simple stress management solutions to help you and your family.
Especially if you are a highly sensitive parent or a parent of a highly sensitive child.
I began teaching meditation to teenagers and kids over 16 years ago and since then have offered both children, teenagers and parents stress management, self-help and holistic solutions. My work has included working with many children with sensory issues and those on the autism, aspergers spectrum. And includes providing online training for coaches and therapists which include my previously Certificated Relaxation Therapist Training
Here is just some of my qualifications, skills and training
University Level
•Advanced Stress Advisor*
•Stress Advisor*
•Cognitive Behaviour Therapy*
•Life & Spiritual Coaching
Diplomas
•Anatomy
•Aromatherapy
•Colour Therapy
•Flower Essences
•Indian Head Massage
Certificates, Courses & Training
Traditional Usui Reiki 1& 2, Traditional Usui Reiki Master & Teacher
Handling Stress, Managing Stress,
Laser Therapy – Stress, Weight, Addictions
Guided Visualisation for Therapeutic Use,
Meditation & Relaxation Training, Transcendental Meditation,
Quantum Entrainment
Counselling Certificate, Counselling for M.E., Be M.E. Aware,
Psychology*, Cognitive Psychology*, Biological Psychology*-University Level
Connect Kids 1- Meditation
Infant Baby Massage Instructor
Community Care, Health Issues in the Community Level 1 & 2
Youthwork, Groupwork skills
Anger Management, Assertiveness, Colour for Image, Colour Therapy, Time Management,
Ultimate Therapist Course-Coaching, NLP, Hypnotherapy,  Emmeagram
Love Eileen x
Testimonials from Clients and Students
I thought that was no hope for me … that I was always destined to suffer from anxiety. That was a scary prospect. From the first time I met Eileen I felt like I was in a good, SAFE place where I could feel comfortable, with somebody who understands me without judging…I feel I have my power back to be my natural self again, and for that I am so grateful. To anyone struggling with any aspect of their lives I canot recommend strongly enough allowing Eileen to help you get back on the track you want.
"I have a better quality of life now since Eileen taught me how to let go of stress"
"I have learned valuable relaxation technique tools that I can use at home, at work and in any social event – without which I could not have managed"
"Eileen has taught me how to get rid of anxiety"
"My panic attacks are now less frequent and I have learned the tools/skills to cope with them better"
"I can now cope better with my caring role"
"Eileen is a highly qualified professional in her chosen field, but more importantly she is a very caring person who puts everyone at ease when they first meet her. I found the relaxation therapy courses I attended very informative and benefited from the small group setting which allowed Eileen to spend more time with each student. I learned a number of relaxation techniques which I now put into practice when working with my clients.
I would highly recommend Eileen to any fitness, health or wellness professional who wants to enhance their skills and personal development. "
"Eileen is a first-class therapist, who tailors her approach effectively to meet the specific needs of each indiviual client. Eileen's meditation classes are the best I have ever attended and I would recommend them highly"