Spiritual Prayer For Lightworkers
Spiritual Prayer For Lightworkers, Healers, Therapists, and Spiritual Business Owners who want to receive daily spiritual guidance and strength. A lightworkers prayer to help you align with your life and soul mission from the highest integrity and love.
Prayer For Lightworkers, Therapists, Healers
Dear God of The Highest Love And Light
Help me see and know the highest dimensions of truth.
Help me feel, experience, and share the highest dimensions of love.
Let flow through me the highest dimension of light.
Support me today with greater compassion and love.
Give me strength and courage in my daily life, work, relationships, and communications.
Guide me with spiritual wisdom and spiritual discernment in my daily life, and my work.
So that I can live my life and soul purpose, my mission in the highest most spiritually aligned way.
Help me attract into my life the opportunities, situations, and people that will help support me and others today.
Thank You Thank You
Share This Free Spiritual Prayer For Lightworkers Today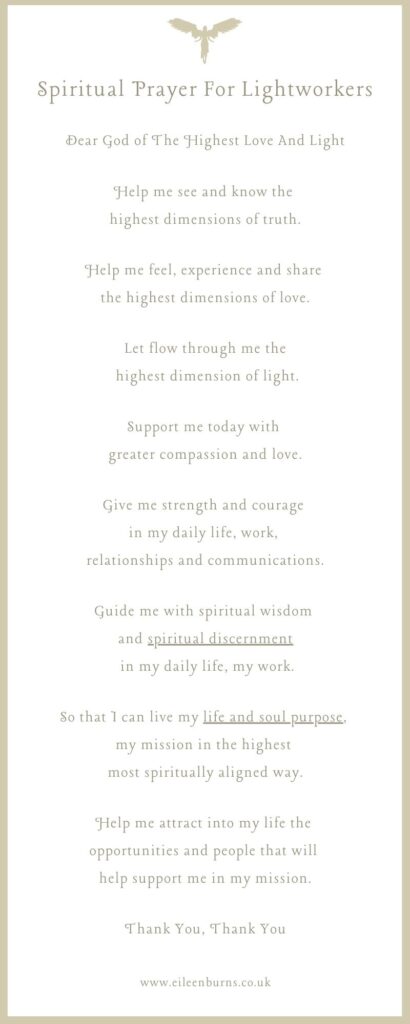 Free Spiritual Tools For Healers, Therapists, and Empaths
Access a taste of some of the content in my Lightworkers portal, by accessing my free Lightworkers library.
👇 Sign Up Now 👇