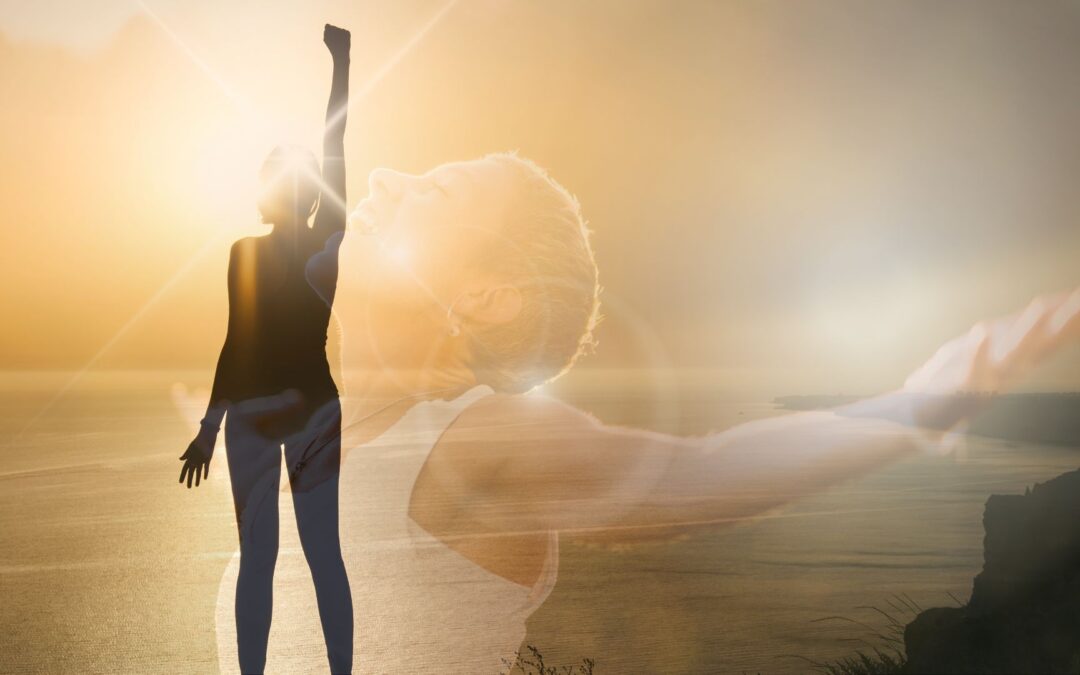 Stepping Into Your Power As A Lightworker
Stepping into your power as a lightworker so you can fulfil your life and soul's mission with more spiritual strength, courage and wisdom. Top ways to step into your soul power, reclaim the life you are meant to live and do the work you are here to do with more ease.
Stepping Into Your Power And Purpose
The world needs you the lightworkers, the intuitives, the healers, the creatives and the visionaries to step into your power so that together we can create powerful shifts. The more the awakened lightworker steps up in their life, their work with a courageous open heart and lead by example, we organically encourage those around us to do the same.
So what does stepping into your power as a lightworker really mean?
A  lightworker is a worker of light, a worker of the light and love of god, it is someone who genuinely wants to make a powerful difference in the world and makes that an integral part of their life. At a soul level, they have a great pull to be of service to humanity at a very deep level, to help raise the vibration of humanity at this time. So they choose certain roles, and jobs to be of service rather than focus on the monetary benefits.
Lightworkers have all sorts of vocations they are not just healers, spiritual teachers, and therapists they are the heart-based lawyers, doctors, caregivers, charity workers, and individuals in all sorts of roles that really take their spiritual path and spiritual growth very seriously.
It is not something that is trendy or something that should be prostituted at the highest bidder, it is a sacred journey that many at this time are called to be part of.
Stepping Into Your Power As A Lightworker Involves…
Doing the deep shadow and soul work, being able to face our biggest fears, the dark nights of the soul so we can embody and hold more love, light, strength and power for humanity at this time.
Being a lightworker comes in all shapes and disguises, it is a very different and unique path for each and every lightworker. It is paved with initiations and what I believe is the ability to move through the hero's journey.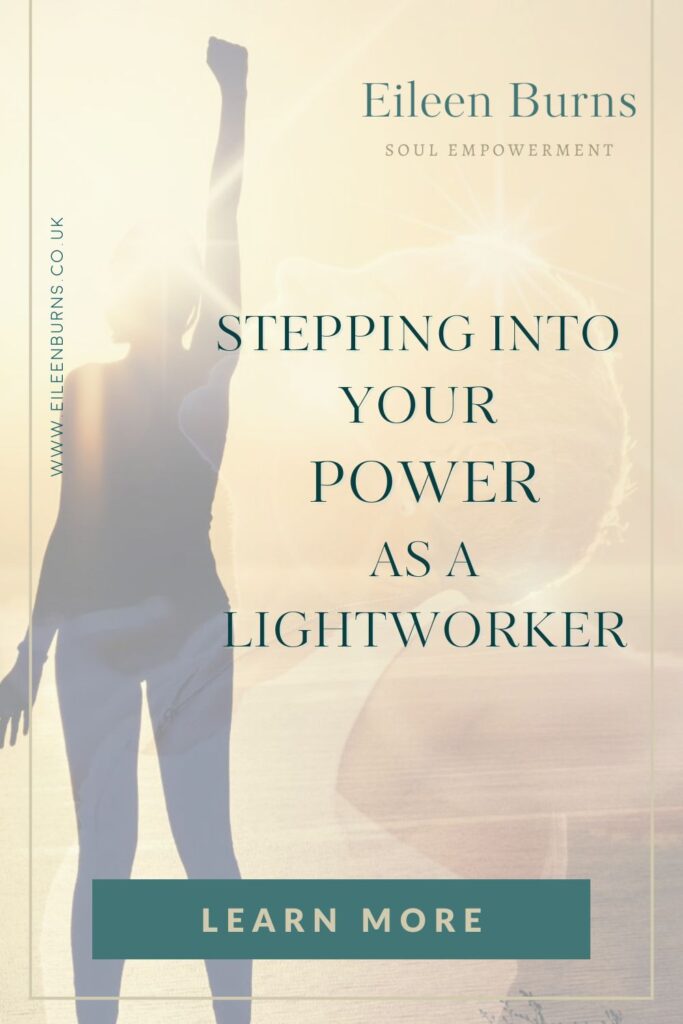 Top Tips To Stepping Into Your Power As A Lightworker
Deep Stillness:
Be still and know that I am god. The ability to be still, to achieve deep stillness is the space where we hear the voice of god, we recharge and reconnect with our heart and soul.
That is why the ability to meditate deeply is important and powerful for the lightworker role,
The ability to be quiet and still, helps us discern between spiritual guidance and our egoic wants, desires and fears. It dramatically increases our intuition and our psychic senses.
The right meditation techniques and the right meditation approach can make a huge difference, I teach a variety of meditation approaches including quantum strategies that help clients and students achieve deep stillness quickly.
Ask For Daily Guidance:
It is so important for us to ask for guidance on not just a day-to-day basis but a moment-to-moment basis throughout the day, to keep us on track. Especially when we feel unsure, overwhelmed or confused.
And as someone said to me many years ago don't be shy about asking for BIG SIGNS, huge signs if need be. But lol as they say be careful for what you wish for. Only joking but let's say sometimes these signs come in not just signs but in situations that force you away from a situation or into a new direction. At the time it may not feel very comfortable, but later on, you can see the why, the huge gift within the situation.
Parting of asking for guidance is also the ability to surrender, to let go and let god.
One Day At A Time:
Patience is everything as a lightworker, Rome wasn't built in a day and certainly wasn't taken down in a day.
The lightworker's role is not a short mission, it is a spiritual journey that is more of a long strong walk than a sprint. Stepping into your power as a lightworker requires a healthy endurance that needs to be paced. We cannot sustain that role from a state of chronic stress, push, push, pushing or fear-based urgency but from a place of grace and in many ways steady pacing.
Just for today, I will … one step at a time, one moment at a time.

Do The Inner Work/ The Shadow Work
Lightwork involves a certain amount of inner work, spiritual initiations and spiritual growth. Sometimes the individual isn't consciously aware of these initiations or inner shifts in their life or journey. But they are key situations that raise their consciousness enough to pivot that soul to the next level or lesson in their life and soul purpose and mission.
With each event, we have the opportunity to face and work through our inner shadow, our inner demons or fears. More conscious lightworkers actively go looking for the help, support and teachings that will help them move through the shadow work. Because they know how important this deep soul work is at raising our vibration and levels of consciousness as individuals and on the planet.
No matter where we are or have been on our journey we have to do the inner work, the shadow work, heal our inner child wounding, and heal our triggers. It is one of the reasons I am very passionate about archetypal work as it can be a very effective and efficient way to identify our shadow traits and strengths more strongly.
No matter how long we have been doing shadow work and inner child work, 10, 20, 30 years or more, there is always more that we can do to raise our vibration.
Tap Into Your Magical Child:
Tapping into our inner magical child is a powerful way to access more light, love, magic and miracles from the god essence, Children have such purity and such deep connection to the divine light that it can help us take our creativity and transformation to a whole new level.
Magical Child inner child work is extremely powerful at helping us access magical transformations is one of my favourite tools with clients. Healing the inner child and the magical/creative child helps open us up to the purest aspect of the alchemist, the creator, the divine and magical child. It can help us tap into unlimited potential, and break free from outdated structures in the matrix.
Develop Spiritual Discernment
One of the biggest lessons all souls need to cultivate today is more spiritual discernment. Especially in the world today when there is so much inversion through psychological manipulation of social media and television (tell-a-lie-vision). Where humans let other humans sitting in a digital box or device tell them what is fact or truth without any questions or spiritual discernment.
Spiritual discernment is what helps us navigate through a spiritual war with more wisdom and strength. That is why a good and effective spiritual teacher has to have a good level of spiritual discernment, have highly developed intuition. And is not as easily fooled or swayed by the mass psychological manipulation that is there to confuse us.
This is vital for healers and energy workers who need to be able to spiritually discern what they are connecting to. Not just assume they are always connecting to the highest light of divine truth. In a spiritual war, there is a lot of false light, false teachings, false guides that can influence and energetically interfere with the work we do.

Develop A Spiritual Backbone
I believe developing a spiritual backbone is so important if you are serious about being a lightworker. This involves us having first to have the courage to face spiritual truths about ourselves, our own journey, our weaknesses and vulnerabilities, and what we are teaching and have been teaching.
As well as having the spiritual backbone to face the truth, especially those things that are very difficult to swallow. I know despite being extremely empathic and highly sensitive, every day I face my fears and step into my power, the stronger I become, the stronger we all will become.
The lightworker's journey is not for the faint-hearted, it is not a fad or passing trend. Something you dip your toe into, to see if it feels good. It is an embedded aspect of your soul's blueprint. It requires a high level of integrity and courage that can be felt so strongly by others that it ignites others to rise up, to do what is right and what is their calling. The more we develop a stronger spiritual backbone, we help others to do the same.
Be Part Of A Family Of Like-Minded Souls
It can be very lonely as a lightworker, especially for certain types of lightworkers who have certain major roles such as the visionaries. Being part of a family of like-minded souls is both strengthening and nurturing. When we work together and support each other we grow together and create much more powerful shifts.
This is one of the main reasons I created my new co-creating new earth sessions, a space where lightworkers can explore ways to move forward together and build stronger relationships with lightworkers on similar missions or with a similar drive. We don't need to do it all alone, we are family, and here to work together.
Honouring The Lightworkers Role:
I believe it is important to honour the lightworker's role. Not to view the lightworker's role as more important than any other role from an egoic perspective. But to have the respect to see how privileged we are to be given such beautiful tasks on our soul's mission.
Every single one of us has a different soul journey and life challenges that have been very important in shaping who we are and who will be. It is a role that evolves and grows as we spiritually mature and grow in our awakening and awareness.
When we recognise the value of our gifts and skills, we realise they need to be respected, valued and harnessed the right way. Part of that is also respecting other lightworkers' roles we may not understand or feel aligned with.
I see you, I hear you, I feel the light in you, I honour the light in you.
Related Blogs
Empath When Everyone Wants A Piece Of You