Self Healing – What is Shadow Work?
What is shadow work and why is shadow work such an important part of self healing, raising your vibration and consciousness.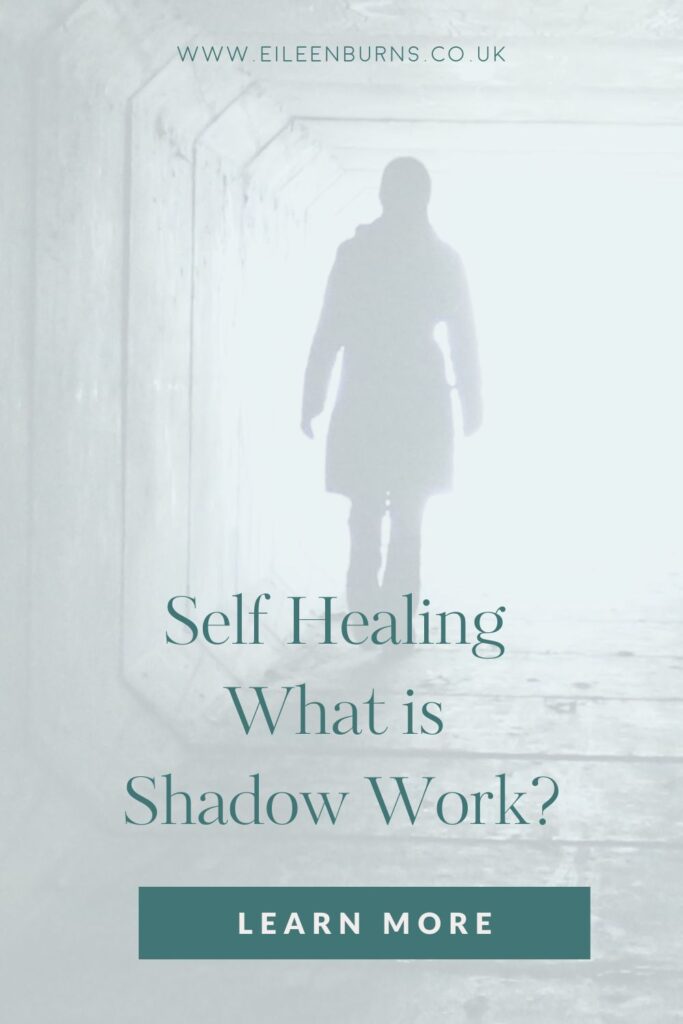 What is Shadow Work?
Shadow work is about healing our shadow traits, our inner wounding, our fears, mental and emotional triggers, unhealthy beliefs, actions and programming. Every single one of us have positive traits and shadow traits, that impact how we show up in our life. The roles we play, even the circumstances we attract in our life.
Shadow work is an important part of raising our vibration and level of consciousness. It requires a certain amount of self-awareness, self-inquiry and self-responsibility and it is an ongoing process. It is not something you just do over a period of time and all is healed, shadow work is a fundamental part of the spiritual journey.
As they say its's a journey not a race.
There is all different types of shadow work and in many ways different layers to shadow work. One common aspect of shadow work is healing the inner child and this is normally done along side other archetypal shadow work. Where one explores the most dominant archetypal patterns that are playing out in their personality and behaviours.
We just need to explore the Wounded Healer a strong archetype in healers, therapists and many medical professionals.
The Wounded Healer
The Wounded Healer has both light and shadow traits.
In it's highest positive light traits the wounded healer, is able to support someone's healing process through compassion and healing from their own wounding.
"In 1951, Jung first used the term wounded healer.11 Jung believed that disease of the soul could be the best possible form of training for a healer. In a book published days before his death,12 Jung wrote that only a wounded physician could heal effectively" National Library Of Medicine – The wounded healer
In its shadow traits the ego wants to heal others than working on their own healing. The Shadow traits can show up in all sorts of way in the wounded healer. Especially in healers who wants to heal others than constantly working on their own mental, emotional, physical and spiritual healing. Healing is an ongoing process.
A healers unhealed wounding can also show up in healers who move from training to training, certificate to certificate just for the title or to add something to their business., but don't apply the tools and techniques to their own life. Or healers and coaches who only look at light work and positive mindset and use all sorts of avoidance techniques to avoid the shadow within and around them.

Healing Our Shadow Traits
Shadow work, healing our shadow traits is an ongoing process, in a 3d world we all carry different wounding that is keeping us stuck.
Anything that triggers a negative emotional reaction is a wounding; a persons words, actions, beliefs.
Any behaviour pattern that is not of the highest vibration is a shadow trait; from the things we do or don't put in our body and mind, what we do and don't do in our life.
That is why things like avoidance, procrastination are shadow traits. Even over attachment to materialistic things are shadow traits as it means your ego is running the show and putting more importance to material things than your soul.The need to be right, even certain expectations are shadow traits.
There is also so many different types of shadow selves like the naive shadow, superficial shadow, cowardly shadow, suspicious shadow, controlling shadow…

5 Ways To Heal Our Shadow Traits
5 different types of shadow work that helps heal our negative traits
The Art Of Stillness
The art of being still and being able to be in the moment is a powerful part of healing our shadow wounding as it all starts with self awareness. When we struggle to be still, struggle to stop or meditate, in many ways something else is running the show. Childhood trauma or conditioning can create all sorts of unhealthy beliefs or programming around busyness, or fear of facing the shadow within. That is why deep traditional meditation practices are extremely powerful at increasing self awareness and better soul connection.
Soul Connection
Building a deep heart and soul connection helps us naturally get more connected and guided with our soul's essence. It helps us loosen our attachment to things outside ourselves that is not of the light our divine truth. Soul work naturally helps expand our vibration and helps heal our wounding and triggers, the biggest cause of unhappiness.
It also helps elevate our consciousness and awareness to such a degree that you are not as easily influenced or programmed by the illusion and deception of the 3rd world.Equally you also become less polarised, that is why so many lightworkers who have good soul connection and good soul power can see through the veil of illusion and chaos and still stay very positive and grounded.They can look at the dark and not be as touched by, while others want to hide, because they are hiding from their own shadow.
Inner Child Healing and Inner Child Therapy
There are so many different types of inner child work that can help us explore and heal hidden and deep seated emotional triggers and unhealthy shadow traits that are keeping is stuck in patterns. Inner child play is good for beginners, it is helps form a more calm and relaxed connection with the inner child. There are a variety of psychological and healing approaches to inner child and shadow work.
I use some psychic approaches because of the amount of energetic and psychic interferences and attachments people are carrying, especially healers. For inner child work, make sure you choose a therapist who has a good understanding of trauma, the psyche and schisms.
Archetypal Therapy and Healing
Archetypes are a powerful way to highlight both positive and shadow traits in every area of our life. Technically inner child work is one aspect of archetypal work, though archetypal work outside just the realm of the inner child but all different archetypal patterns that are playing out.
I have been studying archetypal work for over 25 years and even though there is so many layers to archetypal work I find it extremely powerful to help healers, therapists and coaches and any sort of lightworkers, move through their self-sabotaging shadow traits.
Therapeutic Story Telling
Creative and therapeutic storytelling can be a powerful way to heal inner child trauma and wounding. It can be extremely healing and empowering. One of the most fun, creative and healing sessions I ever run many years ago was a Fairytale Inner Child Writing Course. Healing and changing our story our narrative about how we see ourselves is a powerful way to move out of the sabotaging survival archetypes we take on. That is why therapeutic storytelling can be used alongside other types of shadow work.