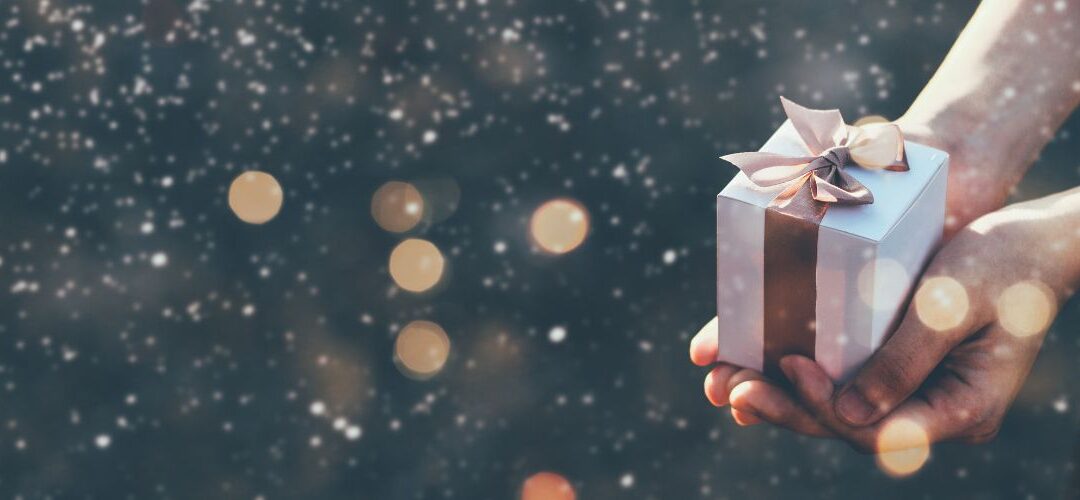 How To Receive Support From The Universe. The ability to ask and receive from god and the universe, the ability to trust that support from the universe will come.
Our Deepest Struggles With Receiving From The Universe
Why do so many of us struggle to ask or receive support from the universe?
Why do so many lightworkers give so generously but have such wounds in the ability to receive from others?
Like many lightworkers I spent most of my life struggling to receive. Despite highly investing in my own wellbeing, my own healing, investing in all sorts of training and spiritual work. Way more generous, qualified and experienced than most of my fellow therapists and healer I found it so difficult to charge my worth.
When it came to receiving and asking for what I genuinely deserved in my life I fell very short.
Like so many healers and therapists I would give so much to my clients but so little myself.
I had so much wounding around receiving it showed up in so many areas of my life.
An inability to receive the right sort of support from the universe can have so many layers to it. For me a lot of the unhealthy patterns feeding it, were layered amidst deepest seated strong rescuer, helper and caregiver traits formed from a young age.
Unconscious Programming That Rejects Support From The Universe
Early childhood conditioning and trauma from our surroundings; parents, culture and religion plays a huge part in unconscious programming.
Programming that at a deep level harms and rejects our divine rights to support from the universe.
It is one of the reason why so many highly sensitive empaths lacking healthy boundaries are often the worst receivers.
So energetically skewed up in other people's emotional needs, desires and energetic attachments there is little room or clarity in their energetic field for the person to truly be open to their own needs and desires.
And a big reason so many therapists and healers today are carrying around all sorts of negative energetic attachments they don't even realise they have.
Unconscious programming plays a paramount part on most people's ability to receive.
It also plays a big part in someone's ability to feel spiritually connected with the universe and god. In many ways it all comes back to trust and worthiness.
When we don't trust in the universe or ourselves there is massive spiritual disconnection.
It is why I personally believe poor soul power and poor soul connection is one of the biggest causes of so much unhappiness and poor discernment in the world and in the spiritual sector.
Disconnection in god and the universe shows up in a lack of intuition and lack of faith. An ability to be able to truly ask and receive more support from the universe in our daily life.
We just need to look at the last few years to see evidence in the masses of how spiritually disconnected most people are from their own inner guidance and personal sovereignty.
How programmed they are in certain narratives and in media illusion, so easily hijacked because of disconnection.
What Most Spiritual And Law Of Attraction Books Don't Teach
Despite studying all sorts of spiritual teachings, law of attraction, manifesting and belief work for over 30 years. Like many people I struggled to receive some of the most basic things I deserved to receive in my life.
But I also could see how clearly how so many books out there like The Secret and even the program The Secrets Of The Secret were only scratching the surface and not revealing all.
Leaving out so many important factors and areas that influenced and interfered with peoples abilities to manifest and receive.
Missing out so many basics in relation to soul contracts, ancestral wounding and other psychic and spiritual phenomena that could interfere with one's ability to receive.
But it wasn't until 10 years ago after a life threatening experience in an induced coma, did I start to really explore these aspects on a much deeper level.
Why It Took A Near Death Experience To See Things More Clearly
Despite a life time of chronic and rare medical conditions. And more than a few serious medical injuries, so many would say was a life of insane bad luck( that people would joke you need to write a book)
It would take literally a near death experience, a spiritual experience to really wake me up and push me to start looking at my own life and so many other things from a different perspective.
After this life changing experience, nothing would ever be the same. I would experience so many strange, spiritual and psychic experiences that at one point I seriously began to question my reality and everything I ever knew.
But equally the universe started to provide all sorts of people, teaching and insights that I wouldn't trade for the world. A path of exploration of so many spiritual teachings and in areas of psychic psychology and psychic phenomena that most main spiritual teachers don't talk about,
Things that that made me realise how much was missing from so much teachings in energy, healing and spirituality that was amiss.
It highlighted even more the bigger problems with fast track training.
The cost of not truly taking the time to find the right teacher, not just the cheapest teacher or quickest certificate
And why the masses so easily gave over their personal sovereignty and autonomy over the last few years.
Knowing We Are More Powerful Than Enough
Knowing we are enough and so much more than enough, is a basic fundamental of our ability to receive.
Our ability to access some sense of personal sovereignty is a fundamental aspect of our trust in ourselves and the universe.
A realisation that we are a god spark, a very important part of god's consciousness is something we need to experience and feel at a soul level not just view from a mental perspective.
It is one of the reasons I am a big fan of teachings that focus on soul work first than just mental and belief work, that can have too much emphasis on the ego and 3d.
Know you are more than enough, knowing you are made in the image of god, you are a gift of god is one of the most basic but powerful knowings we need to integrate and embed into our psyche and as a collective for us to receive the miracles and support from the universe we all need right now.
In our purest essence we are beautiful gifts in the universe, we are more powerful and more deserving than we can imagine.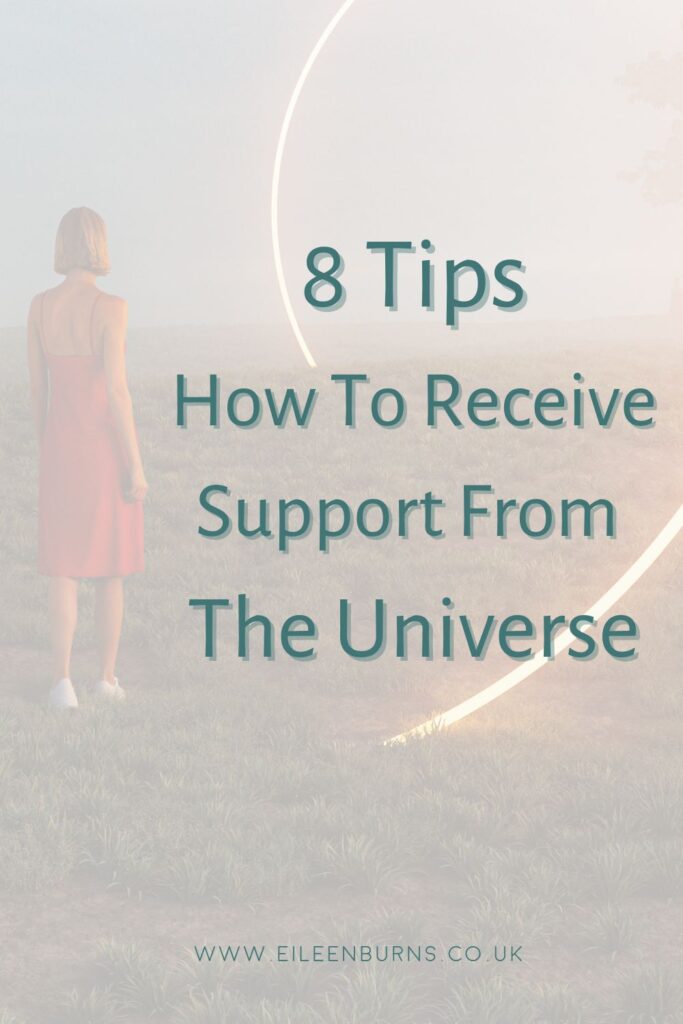 8 Tips To Receiving Support From The Universe
Connect With Your Spiritual Self;
Like every form of connection, the communication channel has to be clear. One of the things that so many teachings don't talk about is the importance of building good soul connection. That is why deep soul work, developing a deeper connection with our higher self, god and the universe helps support a clearer channel of receiving.
Practice Daily Meditation;
Daily meditation is an important aspect of building a crystal clear connection with the universe. If you struggle to meditate you haven't found the right meditation style, meditation teacher or there is something else going on that is creating resistance, stopping you from accessing that deeper stillness.
If you are someone who prefers to always be active; and are more attracted to what is walking or running meditation, inquire what aspect of the self or your reality you maybe trying to walk away or run away from
Ask and Receive;
it is so important that we start asking for support and guidance in a heart and soul felt way, so many of us forget to ask, our ask from an energetic place of despair, frustration or unworthiness that what we boomerang back is much of the same.
For example I met so many holistic and spiritual business owners who struggle to receive in business, but are actually approaching and treating their business on an energetic perspective like a bargain basement hobby or car boot sale.
The energy from what we ask has to be in energetic alignment with what we want to receive that is why it is important to ask with a grateful and open heart.
Gratitude and An Open Heart:
The ability to be truly grateful for even the smallest things in our life, increases our ability to receive more support from the universe to do even more in life. An open heart helps us gives from a high vibrational energy without ulterior motives. It helps shift us into an energy of there is more than enough for everyone.
Trust In The Universe;
Trust in the universe, trust in god. One of the ways we can reinforce trust in the universe and god is by tapping into and healing our divine inner child, our magical child. The magical inner child in its light form is a pure channel to magic and miracles. The divine child in it's light form is our purest connection to divinity within ourselves, god and the universe.
Trust In Yourself:
We have to trust in ourselves as much as we trust in the universe and god. We have to learn to cultivate a trust that we can receive and deserve to receive so much more from the word. And to recognise that support from the universe is already happening every single day, the problem is we are often not quiet enough, still enough to notice or listen. Our egoic mind is controlling the show.
Healing Our Inner Child And Archetypal Wounding;
Healing both our inner child wounds and archetypal wounds help us to heal the energetic patterns that are keeping us stuck and in lack of support from the universe. Our main survival shadow archetypes keep us stuck in self sabotaging patterns of disconnection and destruction.
They can also like many of the other shadow archetypal traits keep us plugged into the 3d matrix programming that is very strong at that time. For example in the last few decades the darkest element of the alchemist and magician has been very strong in many areas of the collective.
We just need to look at the amount of illusion in all areas of our lives even the spiritual sector which has become an industry that is increasingly selling a large part of its soul to the highest bidder. Rather than doing what we do always for the purest intention.
Healing your wounding , doing shadow work around unworthiness can help open you to up to receive so much more support from the universe than you ever expected. When we start to heal and allow more light to come in, we open ourselves up to so much more than physical abundance, we access something much more valuable deep spiritual abundance, deep spiritual strength and wisdom.
Become More Mindful Of The Support From The Universe We Receive Daily
It is so important to become mindful of the support, the gifts we receive everyday. God has given us the gift of life, love, joy, the human experience, so many beautiful things and beautiful people around us.
When we become more mindful of what we already have. When look more closely at all the abundance, help and support we get from the universe, from god every single day of our life. We shift perspective and shift our vibration.
You are enough, you are worthy, you are deserving by simply being you.
Make a list today of all the free support from the universe that got you where you are today.
If you would love some personalised help in healing your inner child or magical child wounding check out my Gold Lightworkers Portal and one to one offerings link below