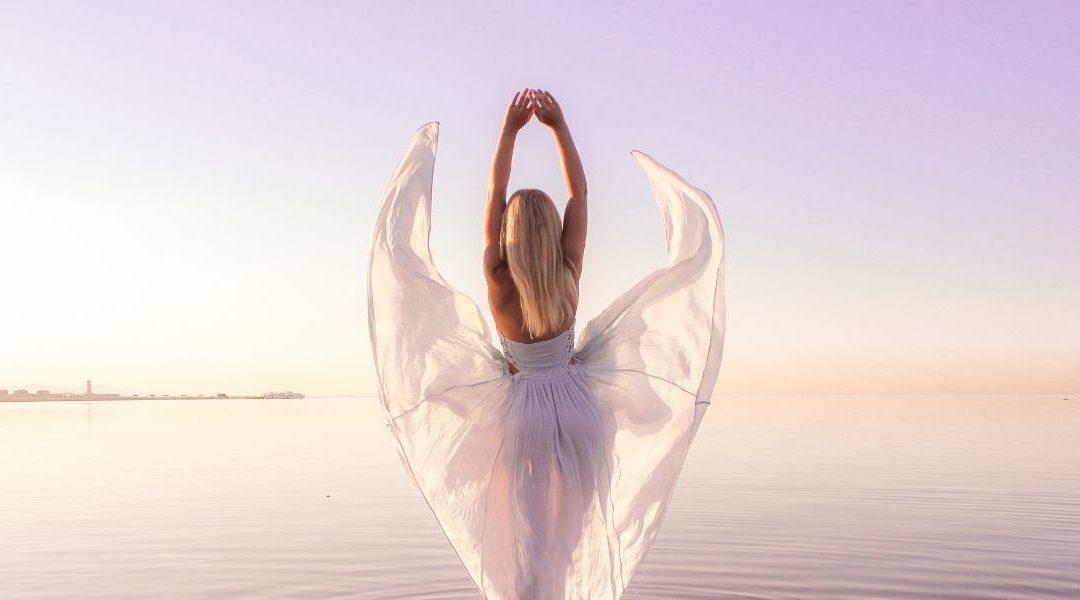 How To STOP Giving Your Power Away Today
How to stop giving your power away especially when you are highly empathic or highly sensitive? Why do empaths struggle to maintain personal power and sovereignty.
Why do empaths find themself so enmeshed in other people's needs, other people's pain, and emotional needs. We constantly feed them instead of ourselves, we become the victim.
Stop Giving Your Power Away To Your Loved One's
It is so easy to hand over our power to your loved ones,  your partner, your family, your friends, even colleagues without realising it. We do this by allowing others to control, manipulate, or push us into choices that are not ours and even worse not in our best interest. These situations will often exhaust us, deplete us, diminish, and can even devalue our sense of self, self-worth, and self-esteem.
So many of us give our power away to our fears, distorted beliefs our addictions. We constantly dis-empower, dis-honour, and dis-respect ourselves on a daily basis.
Why? Because we have a very distorted perception of ourselves and the world around us. So we end up creating life-long unhealthy patterns that sabotage our health and happiness on a daily basis. Ironically one of the biggest forms of dis-empowerment is the way we give control over our health to other people.
Are You Giving Your Power Away To Your Doctor Or Therapist?
We often assume that those who help support us with our health and wellbeing, even our spirituality have our best interests at heart. But every time you hand over decisions of your body, mind, emotions, and or spirit to another person without checking in if this feels right for you, you may well opening yourself up to an element of dis-empowerment.
Look at the culture in the west of how much we expect our Dr to heal, fix, or treat health conditions or symptoms caused by unhealthy lifestyle choices. Another example of giving your power away and not taking responsibility for our own wellbeing. We live in a world wherein many ways we are conditioned to give our power and decision-making away to someone else, that is not only disempowering but potentially damaging on so many levels.
Are You Giving Your Power Away To Psychics, Mediums, Or Horoscope Predictions?
Or too much power over to a Coach, Healer, or Spiritual Teacher?
Stop, take time to get centered, and aware of where you are handing your power or leaking energy?
As healers, we are here to help, sometimes guide or teach you. But you should never give your power away or over to us. We are here to help empower you,  we are here to help hold a space of healing, even challenge, question and yes sometimes trigger you?  In-fact in some ways, we are not here to be liked even though we are here to do right by you.
But sadly there can be a misuse of power and harmful practice in coaching, healing, and spiritual teaching.  Harmful practice in the holistic therapy industry nearly cost me my eye and another cost me serious liver toxicity.  I was young, naive, vulnerable, and trusted the wrong therapists.
Stop giving your life away to other people."
― Steve Maraboli, Life, the Truth, and Being Free
Unfortunately today we live in a society where are at our core we feel we are not enough. This feeling of lack of not enough triggers a deep need in many people to have more, be more to such an extent they will do almost anything to get more.
This lack will even try to destroy or dis-empower others in their struggle to appear more special,  more spiritual, more awakened, more successful.
Look at the generation we are living in, one where you can literally buy anything at the press of a button. One of the most concerning is the ability to get a certificate or diploma in something in over a few days to a few weeks in something that would previously take a year or two.
Every day individuals are naively giving their power and lots of hard-earned cash away to anyone or anyone who promises them something faster, easier;  instant transformation, instant success.
So it is important than ever to become more mindful of your daily interactions.
It is so important to start listening to your inner guidance your own intuition, your own spiritual connection.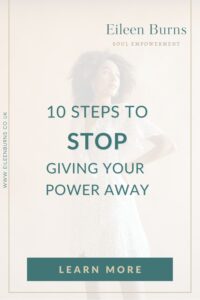 Is That Situation Or Person Enabling You Or Disabling You?
We are all human and we are all evolving but it is important to recognise when we are not being supported or empowered when we are being disempowered or controlled.
I have been a highly sensitive empath for as long as I can remember.  I only began to take a lot of my power back after a  spiritual experience in intensive care where I was fighting for my life. And a few years later where I saw a visual energetic imprint of all these people's opinions about the cause of my rare medical challenges. In many ways, it was so enlightening as I could see over 45 years' worth of different medical professionals' opinions, different healers, therapists, even family members, and friends' opinions. A lot of other people's beliefs didn't belong to me but on some level, I had taken into my energetic field.
Like so many people, so many empaths I didn't realise how much of my power I was giving away. I was a full-time people pleaser who gave my power away daily.
10 Ways To STOP Giving Your Power Away? 
You get more grounded and centered. When you are more earthed, stable, and in your own body and energetic field. You are less likely to be dominated or manipulated by others' energy or opinions. This is extremely important for empaths and sensitives who struggle with energetic boundaries.

Learn how to be still, how to meditate, and make meditation an important daily practice. Meditation helps you connect with your inner wisdom and recognise what is right for you.

Stop making assumptions that other people always know better than you, always have your interests at heart. Just because they appear to be more, knowledgeable, wise, or experienced doesn't automatically mean they do. Learn the art of discernment. In many ways, people give over their power away to others on a regular basis because of poor discernment.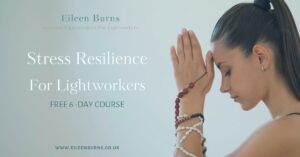 Take responsibility for your actions and in-actions. Don't expect others to fix, heal, sort, or solve your problems. Of course, we all need help, support, other people's skills and knowledge. But it's important to take ownership of areas in our life we need to change.

Do not expect others to do this for you.

Do not be scared to ask specific questions if you are unsure about a situation. For example, ask a Dr or therapist why they suggest or think this is the best form of therapy. Do not be shy about finding out more about someone's level of expertise, or testimonials of any claims made.

Be clear in your communication, about what you need, what you believe, and how you feel.

Don't let someone rush you into a decision you are unsure about. It is okay to say I am unsure about this, I need time to think about it.

Set healthy boundaries as part of your daily routine and your mindset. Especially when you are highly empathic or sensitive, more anxious, stressed, or vulnerable.

Be mindful of unhealthy emotional traits, and unhealthy thinking patterns. Where in your life are you an over pleaser, over giver, have unfound guilt, the wounded healer…?

Heal your inner child– do some inner child work to heal those old distorted beliefs that entrap you into the people pleaser, the over giver, the nurturer.  Heal and teach the child who never learned about boundaries, who never learned to self-care.
As Marianne Williamson states in A Return to Love: Reflections on the Principles of "A Course in Miracles" – 
  "Our deepest fear is not that we are inadequate. Our deepest fear is that we are powerful beyond measure. It is our light, not our darkness that most frightens us. We ask ourselves, Who am I to be brilliant, gorgeous, talented, fabulous? Actually, who are you not to be?"